Fresh Jurassic Salmon in a can
---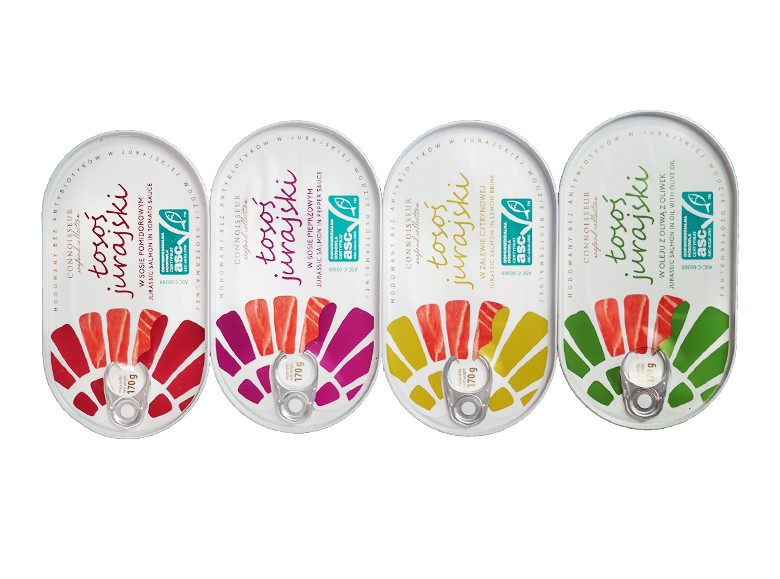 The best you can get, i.e. Jurassic Salmon fillet and only natural ingredients of the highest quality in a convenient package! The material is completely food neutral, it does not affect the nutritional value and is completely recycled! The product is available in four flavours: tomato sauce, pepper sauce, lemon marinade and olive oil.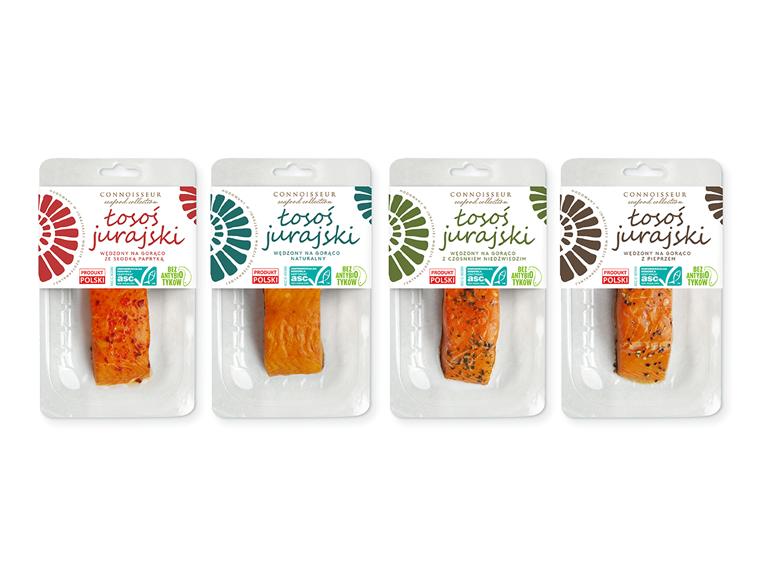 A product for lovers of deep smoky flavour. Skin packaging is a thin and fully biodegradable film that better preserves the freshness of the product. With this solution we can deliver excellent quality Jurassic Salmon to shops. Available in a natural variant and with the addition of bear garlic.
Cold smoked Jurassic salmon
---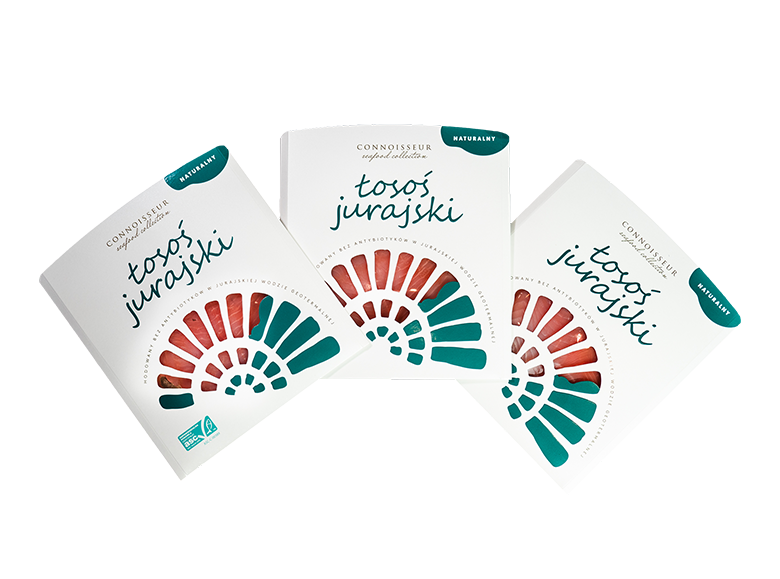 Do you value convenience? You will love the Jurassic Cold Smoked Salmon! The thin slices are ready to eat and are sure to work well with many dishes such as pasta, appetizers, sandwiches and salads.
Fresh fillet of Jurassic Salmon
---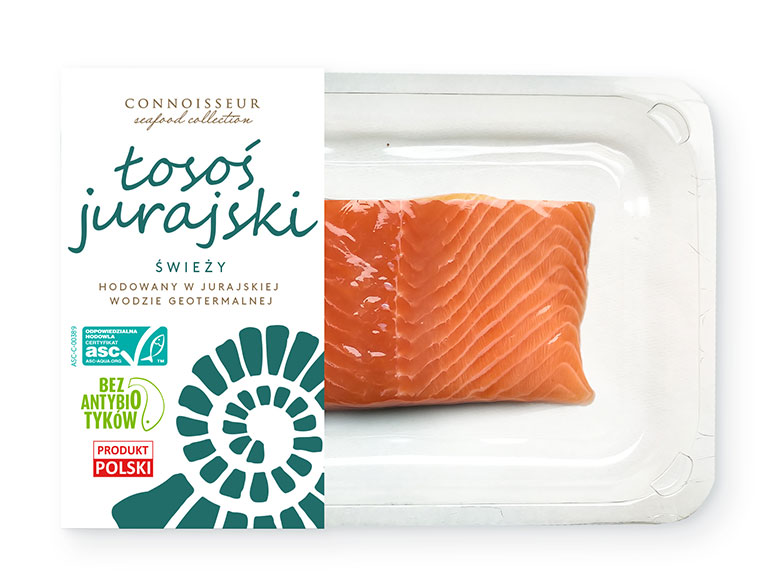 Fresh fillet of Jurassic Salmon is a perfect proposition. The practical form and biodegradable skin package are a perfect combination. You can easily conjure up delicious dishes with it.